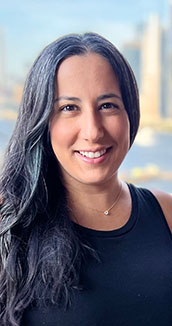 Alex Giaccone
Owner/Director
Alex began dancing at the age of three at Stage Door Dance Studio in Jamesburg, NJ, where she trained in ballet, pointe, jazz, lyrical, contemporary, and tap. By the age of eight she joined the studio's dance company where she had the opportunities to compete at both regional and national competitions, perform throughout the years including at Walt Disney World in Orlando, FL, and take classes from professional dancers and choreographers throughout NY and NJ. Alex also had the wonderful opportunity of performing in several productions of "The Nutcracker" with the Shore Ballet Company.
Alex's love of teaching began in high school when she started assistant teaching. She began teaching her own classes while in college, and has choreographed award winning competition dances throughout the years. Alex graduated from Pace University in 2010 with a degree in Entrepreneurship and Business Management, knowing she would one day own her own business. After teaching at Dance Expo and The Dance Network for many years, the opportunity presented itself and she was able to combine both her dream of being her own boss and her passion for dance and teaching others. Alex looks forward to getting to know each and every one of our dance families and hopes to pass her passion on to all of her dancers!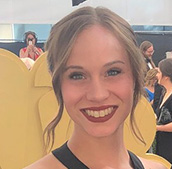 Dana Somers
Dana has been dancing since the age of three, starting at Stage Door Dance Studio in Jamesburg, NJ. Her training consists of various styles of dance such as Ballet, Jazz, Lyrical, Contemporary, Modern, Tap, and Pointe. She began dancing competitively at the age of seven and has won many high score, overall, and special awards. She was a part of National Dance Showcase's Star Champions and Ticket to Broadway's Circle of Stars. Dana attended Rutgers University where she earned her Bachelor's degree in Nutrition with a minor in Dance, as well as her Master's in Education. Throughout her time at Rutgers, Dana was a member of Rutgers Performing Dance Company where she performed in and choreographed many dances for the company. She was also a member of the company's collegiate competition team where her and her team won overall and special awards. Dana has always had a passion for dance and teaching and loves bringing the two together. She is excited to share her love of dance with her students.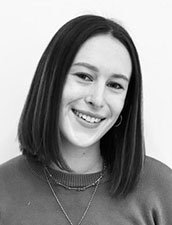 Brittney Brown
Brittney began dancing at the age of seven at The Dance Center in Winchendon Massachusetts, where she studied modern, contemporary, jazz, musical theater, ballet, and hip hop. Following high school, she continued her dance education at the State University of New York at Potsdam, where she received a Bachelor of Arts in Dance. During her time in college, she was cast in various student and faculty dance works. In 2020, Brittney took part in a student piece that was chosen for adjudication at the American College Dance Association Northeastern Regional Conference. During her last two years at Potsdam, Brittney shifted her focus to choreography and produced a variety of formal dance works. Brittney has always had a love for dance and teaching, one that she can't wait to share with her students.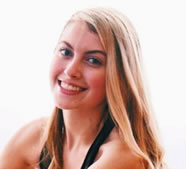 Shannin Kavanagh
Shannin Kavanagh is studying at Rider University, where she is an Elementary Education and Dance Studies double major. Shannin has been dancing since she was two, and has been a competitive dancer since she was 4. She started her dance training at Performing Arts Academy and continued her training at For Dancers Only in Little Falls, NJ. Shannin is technically trained in ballet, jazz, tap, contemporary, lyrical, modern, musical theatre, pointe, and hip hop. She has had the privilege to train in many different styles of dance under world recognized teachers and choreographers, including Al Blackstone, Ray Leeper, Mike Minery, Blake Krapels, and Kristen Gorski. She is also a Capezio model and is featured in many ads. During her time at school, Shannin is part of the Rider Dance Ensemble club where she is able to showcase her own choreography, as well as perform other students choreography. Shannin enjoys bringing an informative, academic, and fun approach to her classes for a deeper understanding of everything students should know about technique, movement, and performance.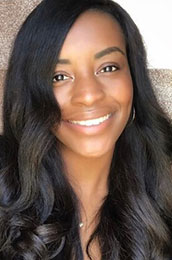 Abena Taylor
Abena has been dancing since the age of 3 years old. She started her dance training at Dance Dimension in North Brunswick NJ where she studied tap, ballet , jazz, contemporary, and musical theater. While attending Dance Dimension she also competed on their competition team earning multiple high honor awards, and titles in multiple styles. Abena's love for teaching started at 15 when she began student teaching various styles at Dance Dimension, choreographing for their junior competition, and choreographing multiple styles for her high school dance team. In college Abena has trained under multiple dance companies including 10 Hairy Legs, Free Space Dance, NJ Tap Ensemble, Nimbus, and Paul Taylor just to name a few. Abena has also interned at Alvin Ailey where she closely worked with the director
helping choreographers & dancers book master classes all over the world.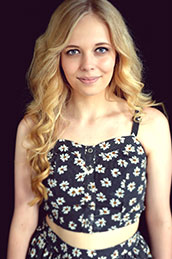 Roberta Curless
Roberta is a performer, teacher, and choreographer based in the Philadelphia/South Jersey area. Roberta has been training and performing in ballet, tap, jazz, and contemporary for over 20 years. During her career as a dancer Roberta has had the privilege of performing the choreography of Todrick Hall, Derek Hough, Debra McWaters, and Christopher d'Amboise, and was a company member of Reverie Dance Theatre, a contemporary ballet company based in South Jersey. She also had the honor of performing the original choreography of Bob Fosse restaged by Ben Vereen.
Additional performance experience includes Atlantic City Ballet's Sleeping Beauty, productions of CATS, Catch Me if You Can, and The Wild Party. Roberta's teaching style focuses on the development of the whole dancer; emphasizing proper alignment, technique, positive self-talk, and individual artistry.