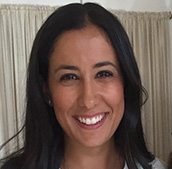 Alex Giaccone
Owner/Director
Alex began dancing at the age of three at Stage Door Dance Studio in Jamesburg, NJ, where she trained in ballet, pointe, jazz, lyrical, contemporary, and tap. By the age of eight she joined the studio's dance company, which competed at both regional and national competitions, gave her the opportunity to dance at Walt Disney World in Orlando, FL, and to take classes from professional dancers and choreographers throughout NY and NJ. Alex also had the wonderful opportunity of performing in several productions of "The Nutcracker" with the Shore Ballet Company.
Alex began teaching her own classes while in college, choreographing award winning competition dances throughout the years. Alex graduated from Pace University in 2010 with a degree in Entrepreneurship and Business Management, and a dream of one day owning her own dance studio. After teaching at Dance Expo and The Dance Network for the past seven years, that dream has finally come true! Alex is so excited to begin this new journey, as well as continue to share her passion for dance with all of her students!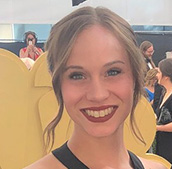 Dana Somers
Dana has been dancing since the age of three, starting at Stage Door Dance Studio in Jamesburg, NJ. Her training consists of various styles of dance such as Ballet, Jazz, Lyrical, Contemporary, Modern, Tap, and Pointe. She began dancing competitively at the age of seven and has won many high score, overall, and special awards. She was a part of National Dance Showcase's Star Champions and Ticket to Broadway's Circle of Stars. Dana attended Rutgers University where she earned her Bachelor's degree in Nutrition with a minor in Dance, as well as her Master's in Education. Throughout her time at Rutgers, Dana was a member of Rutgers Performing Dance Company where she performed in and choreographed many dances for the company. She was also a member of the company's collegiate competition team where her and her team won overall and special awards. Dana has always had a passion for dance and teaching and loves bringing the two together. She is excited to share her love of dance with her students.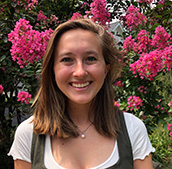 Cara Hunt
Cara Hunt has been dancing since she was 3 years old, and 13 of those years were at The Dance Network. While at The Dance Network, Cara participated in many styles of dance, including: Tap, Ballet, Jazz, Lyrical, Pointe, Hip Hop, and Musical Theater. Cara was one of the first members of the competition team and was an active member in middle school and throughout high school. Cara is currently attending The College of New Jersey and is studying elementary education and history. She is an active member of the tap club and a founding member of Dancers of NJ, a club based in teaching a variety of dance styles to both experienced and novice dancers. She misses her competition days, but does enjoy performing at school functions at TCNJ. She has a passion for choreography and was inducted as a member of the National Honors Society for Dance Arts while in high school. Cara is excited to share not only the art of dancing, but her passion for dance with young dancers!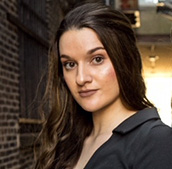 Rose Conroy-Voza
Rose Conroy-Voza is currently a junior at Rider University majoring in dance performance with plans to obtain a masters degree in Dance education anywhere in LA. She has been dancing since the age of 3 at multiple studios in south jersey studying Hip Hop, Jazz, Ballet, Contemporary, Lyrical, Modern, and Musical Theatre. In the professional field, Rose has choreographed three musical theatre productions for summer theatre companies based in New Jersey and New York City. She uses her background in theatre to enhance dance performances of all styles by utilizing different beats conveying the importance and facial expressions/emotions on stage. She has also been trained by Dr. Kim Vaccaro in the safety of dance training and connecting the mind and body to prevent injuries while dancing.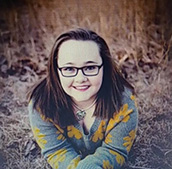 Faith Piotrowski
Faith PiotrowskiFaith's love of dance started at the age of three when her mother introduced her. She has had numerous years of training in Ballet, Tap, Jazz, Hip Hop, Lyrical, and Pointe. Her love for ballet began at Faye Schanne Dance Studio in Shamong, NJ. Mrs. Schanne inspired her and gave her the strong foundation on which she was able to build upon. Her love for dance quickly turned to passion as she experienced new genres and became more serious with her training. The Dance Connection in Atco, NJ was her dance home for the ten years leading up to her graduation from High School. Faith has attended NUVO and The Pulse workshops, giving her the opportunity to participate in classes taught by Chebar Williams, Tyce Diorio, Chris Judd, Ray Leeper, Brooke Lipton, and Dave Scott.
She is currently studying Nursing at Gwynedd Mercy University and was chosen to join the GMercyU Dance Team.
Faith is very excited to be a part of The Dance Network and to have the chance to share the many things her past instructors have instilled in her.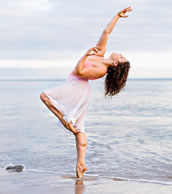 Catrina Contini
Catrina Contini has been dancing her entire life! She is originally from Santa Cruz, California and recently moved to New Jersey to receive her BFA in Musical Theater, and a minor in Web Design from Rider University. Catrina's biggest passion in life (aside from performing) is teaching. She has been teaching ballet for 4 years, from pre-ballet, to advanced levels including pointe and variation coaching, to open adult classes. Catrina has 10 years of classical ballet training and 8 years of pointe. She absolutely LOVES children and aims to fill the classroom with encouragement, creativity, smiles, and laughter, while also implementing real life skills that will aid the dancers in their professional and day-to-day lives: organization, reliability, punctuation, coordination, being observant, team work, and more!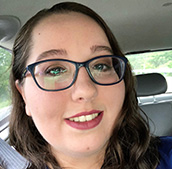 Sarah Winzinger
Sarah began dancing at the age of 2 and danced for 16 years at several studios in Robbinsville, Monroe, South Brunswick, and East Windsor, NJ. During this time, she trained in ballet, tap, jazz, lyrical, and contemporary. She joined Dance Expo when she was 11 years old and continued dancing there for 6 years. During her junior and senior years of high school she was part of the Dance Expo and the Dance Network competition team. She also worked as an assistant in classes and at birthday parties her senior year. After graduating high school, she started working at Dance Expo as a substitute teacher and quickly found a love for teaching. She is now starting her fifth year as a dance teacher. Sarah is always excited to share her knowledge and passion for dance with all her students.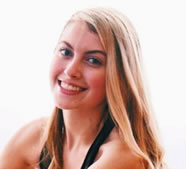 Shannin Kavanagh
Shannin Kavanagh is studying at Rider University, where she is an Elementary Education and Dance Studies double major. Shannin has been dancing since she was two, and has been a competitive dancer since she was 4. She started her dance training at Performing Arts Academy and continued her training at For Dancers Only in Little Falls, NJ. Shannin is technically trained in ballet, jazz, tap, contemporary, lyrical, modern, musical theatre, pointe, and hip hop. She has had the privilege to train in many different styles of dance under world recognized teachers and choreographers, including Al Blackstone, Ray Leeper, Mike Minery, Blake Krapels, and Kristen Gorski. She is also a Capezio model and is featured in many ads. During her time at school, Shannin is part of the Rider Dance Ensemble club where she is able to showcase her own choreography, as well as perform other students choreography. Shannin enjoys bringing an informative, academic, and fun approach to her classes for a deeper understanding of everything students should know about technique, movement, and performance.